Legal Wrangle for NZ Council...
Stuff.co.nz: Lawyers Called As Whitney Walks
By FELICITY ROSS - Taranaki Daily News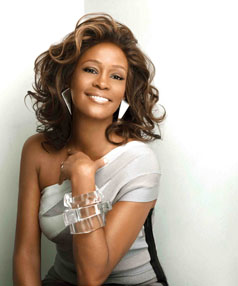 Promoters have cancelled the Whitney Houston show at New Plymouth's Bowl of Brooklands and are taking legal action against the district council.

The R&B diva was scheduled to perform at the TSB Bowl of Brooklands on March 6, but yesterday cancelled, with her promoter Andrew McManus Presents blaming a dispute with the venue's operator, the New Plymouth District Council.

Mr McManus said his company's lawyers were currently drawing up legal papers against the council.

"At this point in time there will be no comment due to pending legal action. We are preparing our case and that is all I can say at this stage," Mr McManus told the Taranaki Daily News.

New Plymouth Mayor Peter Tennent said the council has not yet been formally told by Mr McManus that the concert has been called off and had not heard about any legal action against it.

"Like everyone else, we heard via media release. We have had no direct notification from Andrew," he said.

When the Taranaki Daily News informed Mr Tennent on the impending legal action he was shocked.

"I am a little surprised by any action that Andrew feels he has got against this community. Obviously I haven't seen it but in due course if there is any action it will obviously have to be responded to."

Red flags about the show were raised on Monday after the Taranaki Daily News saw an announcement on the Ticketmaster website saying tickets sales were suspended until further notice.

Mr Tennent said the council had been trying unsuccessfully to get in touch with Mr McManus to find out what was happening when they received the media release saying the show was cancelled.

The only New Zealand show has been replaced with an "up close and personal" concert in Melbourne on March 6.

General manager customer services Cathy Thurston said no council money had been spent on getting Houston here.

While Mr McManus declined to reveal the reason behind the cancelled show, which was part of her Nothing But Love tour, Mr Tennent understands it was due to slow ticket sales.

"My understanding is that the sales were below Andrew's expectations and, let's be frank, Fleetwood [Mac] sold out in a few minutes," he said.

Mr McManus said he would make further comment regarding the pending lawsuit after the March 6 replacement date in Melbourne is fulfilled and "we can work out our damages".

Houston's Australian fans have already been dealt a double blow with the cancellation of two Perth concerts early next month. The cancellations were blamed on scheduling conflicts and a shortage of transport to carry sound and lighting equipment to the city.

Houston has more than 400 awards including two Emmys, seven Grammys, 24 Billboard Music and 22 American Music awards. Her hits include I Will Always Love You, I Wanna Dance With Somebody and Greatest Love of All.

For refunds, ticketholders should contact Ticketmaster on 0800-111-999 or visit www.ticketmaster.co.nz.

Organisers of Womad say Houston ticket holders are welcome to present their tickets to Ticketek outlets before March 1 and receive a Saturday Womad ticket for the same price, $120 plus service fees.


17 FEBRUARY 2010