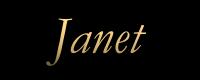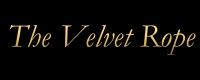 ---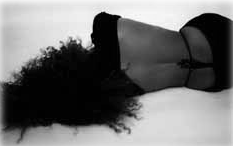 This review of JANET's "The Velvet Rope" appears on Classic Whitney Two Day Before It's UK Release and Three Days Before It's US Release...What An Exclusive!...What An Album...
For The Time Being, Janet appears to have given up the "Jackson" designation in favour of her well known first name for this her sixth studio album entitled "The Velvet Rope."
Whoever said that Janet should hook up with the likes of Babyface, R Kelly or Puff Daddy will take one listen to this album and will find this set more than satisfying. I was one of the people who listed those names and I know now that JANET is more than capable of holding her own.
The album is peppered with the signature interludes that JANET introduced on her 1989 "Rhythm Nation 1814" set and the basic structure of the tracks is still there, starting big, getting bigger, mellowing out, and cooling down.
I'm now on my fourth play of the CD and it just gets better and better...
VELVET ROPE
The title cut and opening number is one of the strongest - and possibly most commercial - tracks on the album. Sampling "Tubular Bells" by Mike Oldfield and featuring British violinist Vanessa Mae, the song weaves through a dance/funk edge which hooks you and stays with you. Definitely one of my favourites...but it's hard to say if that's 1st or 10th as there is so much good music here...
YOU
This is JANET as you've never heard her before. The track opens with a fast whispering JANET and soon goes into a verse which I can only describe as being spoken, reminiscent of Madonna's style but this is just too good. The chorus turns to a chant "You Gotta Mean What You Say, You Gotta Say What You Mean" - something JANET has no problem doing as she's proved so many times.
GOT 'TIL IT'S GONE
What can I say about this track that hasn't been said already? In many ways, the song is quite different in feel to the rest of the album but yet it fits in so well. In a time when the top selling female artists are playing it same with their formula's for a first single, JANET over steps the mark and proves that you can go that extra distance and surprise your fans and be the envy of your peers. JANET's done it. With a featured performance from Joni Mitchell a la a sample from her "Big Yellow Taxi", and A Tribe Called Quest's Q-Tip providing a rap, this is about the best and most daring first single "The Velvet Rope" could offer us.
MY NEED
I've always loved "You're All I Need To Get By" and so I loved the use of it's structure for this song. The tune is there as the chorus with new lyrics. JANET breezes through the verse as she sings about "My Love - My Need - Tonight -I Feel So Tight". Served up with some club mixes, this one could well be a major hit for JANET.
GO DEEP
The intro of this song reminds me of a mix between "Billie Jean", "Another One Bites The Dust" and "Let Me Be Your Baby" (Geoffrey Williams). Rolling into a smooth vocal by JANET in the chorus which continues through to the verse which has a hook of it's own. This song is definitely going back to the early days of Jam & Lewis' production which created classic like "Just Be Good To Me". Watch this one glow.
FREE XONE
JANET begins the song in a bluesy manner as she murmurs & moans the first verse "He Was On The Airplane, Sittin' Next To This Guy, Said He Wasn't Too Shy, And He Seemed Real Nice, Until He Found Out He Was Gay" - before running into a James Brown sampled musical interlude which hooks in the chanted chorus "Let's Get Free". I wasn't sure about this one on first play but it's grown on me really fast. Very different for JANET, but very cool.
TOGETHER AGAIN
The House Cut of "The Velvet Rope." A classic house sound - something Frankie Knuckles or David Morales could easily have proved. Perhaps not a song which fans of urban styled music will get into - especially people aren't all that favourable of House sounds, but the chorus is light relief when it sits in the middle of quite an intense collection - you don't realise just how intense it is until you hear "Together Again" - it's unsuspecting but the song is about lost friends...
EMPTY
Now if you are reading this, this song could well be about you. Cryptic? I'll explain. The song opens with the sounds of a modem logging onto the internet as the song describes an internet romance in the midst of a subtle jungle beat which works to full effect without losing the songs' danceable nature. This is one you could drive along to on a warm Autumn evening. So good.
WHAT ABOUT
I really don't want to declare a favorite track on this album but this one is up there with the very best of JANET's work. This is probably because you don't expect it to dramatically change as much as it does..and then it goes on to shock a little more.
What starts out as a romantic tale of a moon-lit stroll where a guy declares his love and wants the girl for his wife, turns to her thoughts of "What About All The Shit You've Done To Me, What about That...What About The Times You Said You Didn't Fuck Her, She Only Gave You Head..." as just a sample of the emotive lyrics that make this song a JANET classic.
EVERY TIME
The first of the ballads on the album has a vaguely similar feel to it as "Again" does. One of the things we forget about JANET is that she is still a very elegant singer who's sweet vocal will surround a ballad with grace and elegance. Very listenable.
TONIGHT'S THE NIGHT
The featured cover of the set is this Rod Stewart ballad, done JANET style. Definitely not stripping the song from it's original message, JANET breaks it down even further to make this subtle and soulful. I was very impressed at the restraint and controlled nature of this cover...it is - after all - a Rod Stewart song!
I GET LONELY
The song starts out with a low key intro which is similar to "Anytime, Anyplace" and the verse continues the feel but the chorus is slightly more "up" in it's timing and considering it's title, this song is not a "filler" for the album as I originally though.
ROPE BURN
As has become the mood of the latter half of "The Velvet Rope", you can't tell where this song is going until JANET sings. This track surprised me as I was expecting a rock/funk track but instead it's a mid-tempo jam. It's quite unsuspecting as the lyrics are about a sexual exploit of being tied....
ANYTHING
In a similar musical mood to "Lonely" from the "Rhythm Nation 1814" set, this is the one of the final ballads to appear and by the time you get to it, you don't necessarily feel the need to get into a dance cut. Mellow and a chorus with a gentle hook that grows on you.
SPECIAL
This song has been described as the best R Kelly song R Kelly didn't produce! All the ingredients are here for what is likely to be a big hit if/when released as a single. Very much in the mode of "Gotham City" and song preaches of needing to feel special - a tinge of Gospel in the chorus and a group of children at the end (again, very much an R Kelly thang), this song is something special itself.
HIDDEN TRACK - CAN'T BE STOPPED/STRONG ENOUGH
"You Must Remember That, You Were Born of Blood Of Kings & Queens"- This cut is a powerful ode to a woman reminding her of her legacy. Again, a really hot cut and I'm just surprised that this is a "hidden" track...it deserves all the attention it can get...that said, a hidden track usually does garner enough attention for it's very nature. Don't ever sit this one in comparison to "Whoops Now!" - this is too good.
By far the best album that JANET has produced to date - and this is coming from someone who said she'd never surpass "Rhythm Nation 1814" in my estimations. "The Velvet Rope" is more than enough evidence that JANET should sit high in the list of multi-platinum Diva's.
You Don't Get Much Better Than This.
4 October 1997