Happy New Year from Whitney...
www.whitneyhouston.com: Happy New Year From Whitney
Happy 2010 to all my whitney.com "peeps" and all my fans everywhere!

First of all, let me wish you the happiest, healthiest and most blessed New Year! 2009 was a great year for me and I am pleased to let you know that my album has sold 2 million copies worldwide and is still going strong! Look for a new single soon.

As you know, this is the year of my first world wide tour in almost 11 years so I hope to see many of you at my shows.

Korea...
Korea Herald: Whitney Houston to perform in Seoul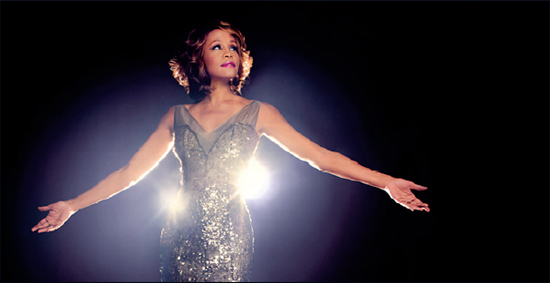 After seven years of self-imposed exile from the pop music scene, Whitney Houston, is set to kick off her world tour for her latest album "I Look to You" in Korea next month.

This will be the six-time Grammy Award-winning singer's first concert in Korea, set to be staged at the Olympic Park Gymnasium in southern Seoul on Feb. 6.

For over two decades the pop-R&B diva has been turning out hit after hit of memorable pop songs like "Saving All My Love For You," "Greatest Love of All" and "I Will Always Love You" from the movie "The Bodyguard," in which she starred alongside Kevin Costner. All of these hits also topped the Korean charts.

Considered the artist responsible for cementing Arista Records as one of the premiere labels for grooming future pop divas, Houston has established a benchmark for her contemporaries.
With more than 170 million combined records and videos sold worldwide throughout her career she is still the reigning Queen of the pop-R&B genre.

She is what many consider to be a "singer's singer" who has influenced countless other vocalists, both female and male.

Some of her record-setting accomplishments include being the only artist to notch up seven consecutive No. 1 Billboard Hot 100 hits, the first female artist to enter the Billboard 200 album chart at No. 1, and the only artist with seven consecutive multi-platinum albums.

At the peak of her career, she parlayed her success as a singer into acting where she starred in a string of box office hits like "The Bodyguard," "Waiting to Exhale," and "The Preacher's Wife."

Her latest album "I Look to You" was released last August debuting at the top spot on the Billboard charts.

To date it has sold 2 million copies worldwide.

But all of her success gave way to personal demons that she has had to battle.

During her seven-year hiatus, the 46-year old diva has been a staple on tabloid pages for her alleged substance abuse and a tumultuous marriage to singer Bobby Brown.

From run ins with the law for marijuana possession, the infamous Diane Sawyer interview in 2002, to being victim of domestic violence, Houston has had to claw her way back from one setback after another during the years away from the public spotlight.

During a tell-all interview with Oprah Winfrey earlier in 2009, Houston admitted to using drugs with her then husband Bobby Brown and spoke of her desire to get back in the music game.

Houston is set to perform in Japan, Australia and kick-start the European leg of her tour afterwards.

Concert tickets costs from 180,000 won to 70,000 won. For more information visit www.hyundaicard.com, www.yes24.co.kr, ticket.auction.co.kr, or contact (02) 1566-1369.

The forthcoming concert is part 8 of the Hyundai Card Super Concert series ahead of this month's Green Day concert, which is also set to be staged at the Olympic Park Gymnasium.


Mary on the Return of R&B...
MTV: Mary J. Blige Celebrates 'The Return Of R&B' On New Album
'People need lyrics and the warmth in live instruments and music to help them through their day,' she says of Stronger With Each Tear.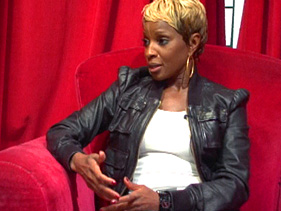 Mary J. Blige released Stronger With Each Tear right before Christmas, and her devoted fanbase rewarded her with hefty album sales of more than 330,000 the first week. The people trust that in addition to entertaining, Mary will give them music to help them grow.
You gotta come from an honest place of where you are," the singer said about the LP's name. "Whatever doesn't kill you makes you stronger in life. I don't care if you're doing great; you're gonna always have peaks and valleys. I hit a valley. And in that valley, I became stronger, because it didn't kill me. Now I'm here again, and I'm stronger. In that strength, I found that it's OK to be vulnerable. It's OK to need someone. It's OK to say, 'I don't need you.' That's what 'stronger' means. Do not box yourself in. Be free and uninhibited. That's what 'stronger' is about."

Mary's album capped off a stellar year of R&B from a wide range of stars, such as Alicia Keys, Trey Songz, Maxwell and Whitney Houston.

"The return of R&B is the best thing that could've happened in the universe," Blige testified. "It's so much healing power in it. From the time we were kids and we were listening to Stevie Wonder songs [from] In the Key of Life. From the point when we were kids to when we were grown-ups, there are so many songs that we can say, 'Oh, it saved my life. It helped me here, it helped me there.' People need lyrics and the warmth in live instruments and music to help them through their day. You can't just electronic everything. I understand people being frustrated a little bit with so much Auto-Tune, so much this. I get that.

"Music is everything," she continued. "It has helped us in our lives. It has given us a story. Every time you think of a song, automatically you can remember where you were and what you were doing. Maxwell's album is insane. We need Whitney's album. Whitney's album is insane. We need that energy from Whitney. We need Whitney to tell us her story. How did you get out of that? That's what happened in R&B forever: People have told a story that helped you out of something."
Billboard Chart Update...
The Billboard update for the week ending 16 January 2010:
I LOOK TO YOU:
The Billboard 200 - Down to No.101 (from No.58) - 18 weeks on chart;
Top Current Albums - Down to No.96 (from No.54) - 18 weeks on chart;
Top R&B/Hip-Hop Albums - Down to No.24 (from No.14) - 18 weeks on chart.
MILLION DOLLAR BILL:
Hot R&B/Hip-Hop Songs - Up to No.20 (from No.24) - with Bullet - 22 weeks on chart;
Hot R&B/Hip-Hop Airplay - Up to No.20 (from No.23) - with Bullet - 22 weeks on chart;
Hot Adult R&B Airplay - Up to No.3 (from No.4) - with Bullet - 16 weeks on chart.
I LOOK TO YOU:
Hot Adult R&B Airplay - Up to No.24 (from No.28) - with Bullet - 24 weeks on chart;
Hot Gospel Songs - Down to No.24 (from No.23) - 19 weeks on chart;
Hot Dance Club Play - Down to No.39 (from No.36) - 6 weeks on chart.
Leff Lorber on Clive Davis and 'Whitney Houston'...
Minneapolis Star Tribune: It's time for the smooth jazz story-telling sounds of Jeff Lorber
Smooth jazz pioneer Jeff Lorber said music industry heavyweight Clive Davis didn't exactly know what he had in those first albums from Whitney Houston and Kenny G.

The founder of Jeff Lorber Fusion was in Minneapolis as the featured performer of Shaun LaBelle's tremendous two-day, four-show gig at the Dakota. Incomparable musicians Dave Barry, Daryl Boudreaux, Kenni Holmen, Donnie LaMarca and Stokley Williams also played.

At Manny's for dinner on Saturday night with LaBelle, Lorber told stories that made me wonder Where's the book, Jeff? According to Lorber, Davis was "not at all" confident he had a hit with Houston's first album. "He was really worried about it," said Lorber, who thought he heard a few sure-fire hits in "You Give Good Love," "Saving All My Love for You," "How Will I Know" and "The Greatest Love of All."

Lorber said Davis was "insecure. He wasn't sure. It's a tough business. And at that time, I don't think Arista was doing that great as far as R&B music. You know, the music business is very cyclical. I think they were in a downward cycle at the time."

When it came to Kenny G., whose solo career was launched after he had been a credited member of Jeff Lorber Fusion, Davis didn't foresee the platinum sales in the sax player's future. "I had to convince him [Kenny G.'s] album would do well," Lorber said.

Davis also had an interesting way of showing his toughness. If you were on time for a meeting with Davis, who was perpetually late, he might invite you to sit in on the meeting he was wrapping up. "He would let you in to hear him rip somebody else a new [expletive], about something absolutely none of your business, before he got to you," Lorber said.

The butt of jokes
Multi-instrumentalist Shaun LaBelle played his tail off on that bass.
That's saying something considering LaBelle was experiencing considerable coccyx pain during rehearsals and performances of songs from his first CD "Desert Nights" and some of his favorite Jeff Lorber tunes. LaBelle had slipped on ice leaving a KBEM Jazz 88 radio interview with Patty Peterson. "As I was airborne, I knew as soon as I hit the pavement that it was going to be serious. I got up and I was dazed and almost nauseous from the pain," he said. But the show must go on, so he drove to the Maple Grove studio where the band was rehearsing sans Lorber, who first rehearsed with the group hours before their early show Sunday.

"How's your [butt]?" KARE11 photog Scott Madson, another friend, asked LaBelle, who walked gingerly and experienced the most pain getting in and out of seats. "Hurts like hell," LaBelle said, wincing.

Madson told him it could have been worse: "I said, 'At least you didn't break your wrist. Of all the things you're gonna break, it might as well be your tail bone.'"

Lorber, who's incredibly humble about his legendary stature in the music world, is so soft-spoken it was surprising to see him contributing to the buttocks humor. After quietly manipulating his iPhone, Lorber showed LaBelle a medical graphic of the bone in question, asking, "Is this it?"

A budding prodigy?
"I call him 'Beat Box,'" said Stokley Williams of his 2 1/2 year old, Arion, who is already showing a strong, though by no means unexpected, proclivity for the drums, one of his dad's instruments.

Arion, his 7-year-old sister, Aaliyah, and their mom, Sylvia Williams, of Sylveelicious.com, the bakery/patisserie, came to see their dad's/husband's early show on Monday.

I had already heard Stokley telling his pals how the little boy was finding his groove on a kiddie drum set.

Between sets, Arion was not willing to showcase his drumming skills for the public, but "He knows all the songs," Sylvia said.

No last-minute addition
David Aaron Thomas tried to horn in on Shaun LaBelle's show.

Before Monday's late show, Thomas -- a Twin Cities trumpet player who also runs a music school and has a CD, "Wingin' It" -- dropped by the green room to renew acquaintances with Jeff Lorber. Then Thomas asked if he could sit in on their performance. Lorber politely said no.

When Thomas left, I asked Lorber about the request. "Abnormal," said Lorber, who joked that the Dakota needed better security.

With LaBelle spending each day for months agonizing over every detail of this show, an unknown last-minute variable was way out of the question.

Informing me that he taught clarinet to one of FOX9 anchor Tom Butler's daughters, Thomas also noted that he'd sat in "with Wynton" and others.

"It was a looser thing as opposed to a show they put together," the Dakota's Lowell Pickett told me Tuesday. And the night Wynton Marsalis dropped by with members of the Lincoln Center Jazz Orchestra, Marsalis was not there as a scheduled act and Thomas performed after Wynton, according to Pickett's recollection.

7 JANUARY 2010