THE MOST ACCURATE NEWS & INFORMATION ON WHITNEY HOUSTON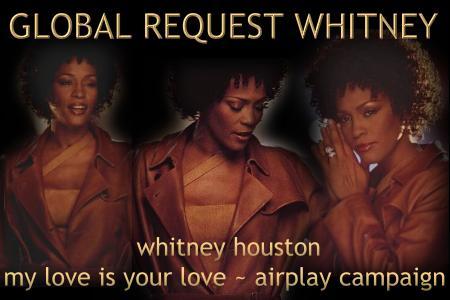 CLICK ON GLOBAL REQUEST WHITNEY & HELP INCREASE AIRPLAY FOR WHITNEY
GLOBAL REQUEST WHITNEY IS SUPPORTED BY ARISTA RECORDS
COMPETITION
January 2000 Competition - Classic Whitney and Esprit International are giving away this exclusive
promo only four-track 'My Love Is Your Love' sampler CD. Originally issued before the album,
the CD contains 'It's Not Right But It's Okay', 'If I Told You That', 'I Learned From The Best'
and 'When You Believe (From 'The Prince Of Egypt')'.
How do you win it? Simple - you have to join the Classic Whitney Mailing List.
A question will be asked on the list (it won't be difficult, I'm not into that) in a couple of weeks time.
The winner will be selected at random in Mid-January. Couldn't Be Easier.



Two Decades Of History...
Whitney Houston features prominently in the end of decade charts for the 80's & 90's.
The following two images link you to detailed placing of Whitney and her music over
the past two decades. The 1980's section details Whitney's placing for the decade
as well as for each year that she charted. The 1990's section details Whitney's ranking
for this decade and her 1999 placing. A detailed account of her performance in individual
years during the '90's will become available between now and the new year.
My Gift To Whitney's Loyal Fan Base & Their Assistance In Making
Classic Whitney The No.1 Whitney Houston Website
& To Whitney Houston Herself For Some Of The Best Shows, Songs, Remixes & Performances.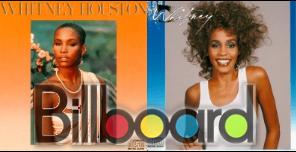 Merry Christmas to all who celebrate, a peaceful holiday for the rest.

NEWSFILE: 24 DECEMBER 1999
NOVEMBER'S NEWSFILE HAS MOVED HERE

© 1996-2000 Manish
www.classicwhitney.com - Disclaimer.